composer
Ukrainian composer. Laureate of seven international competitions.
Contemporary classical music for symphony orchestra, chamber ensembles, solo instruments, choir, voice.
Avant-garde, post-avant-garde, post-modern.

---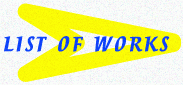 Born on June 22, 1960 in Kharkiv, Ukraine
Zoran Minderovic. Web site http://www.allmusic.com
Alexander Shchetinsky is an important Ukrainian composer whose works, which include a variety of instrumental and vocal compositions, have been widely performed, to considerable acclaim, throughout Europe. Proficient in a variety of avant-garde modes of expression, Shchetinsky seeks, and attains, a personal synthesis of stylistic modalities, thereby transcending mere eclecticism.
Virko Baley. New Grove Dictionary of Music & Musicians
His style is essentially that of a structuralist, relying on a synthesis of a variety of modernist techniques and exploring in each piece a particular musical metaphor. This method explains his reliance on pieces with descriptive titles. The influence of an especially eastern European variety of minimalism (more meditative and less didactic) is also apparent in the carefully worked out relationship between different degrees of sound and silence, the predominance of soft dynamics, and in the smallest details and changes in pitch, timbre and rhythm.
Zoran Minderovic. Web site http://www.allmusic.com
For Shchetinsky, musical metaphor is the expressive formula which translates the composer's deepest intuitions into an intricately structured, subtle, sophisticated, enigmatic, but nevertheless essentially intelligible, sonic language, in which the common-sense boundaries between sound and silence remain fluid.
Allan Kozinn. The New York Times, September 21, 2004
...Face to Star (1991), a study in dark-hued, slow moving blocks of string, wind and percussion texture... Mr. Shchetynsky has created a harmonic mist, and the themes that emerge from it are sometimes angular, sometimes pointillistic and tactile...
from the booklet of the BBC National Orchestra of Wales, the concert series New Voices - New Choices
He is drawn to religious subjects. Glossolalie is based on a religious idea, as is The Preacher's Word, a powerful setting for soprano and string quartet of texts from the Old Testament. In 1992 this latter piece won First Prize at the Fourth Fribourg Sacred Music Competition in Switzerland.
Levon Hakopian. Muzykalnaya Akademiya, Moscow, 2000, #1
The chamber pieces by Alexander Shchetynsky (b. in 1960) - a composer from Kharkiv inclined to the "post-serial" idiom - testify his innate feeling for elegance and plasticity. His meticulously wrought Way to Meditation for five instruments (1990) is a kind of instrumental drama showing an interesting line of development; musical gourmets may enjoy it as a real delicacy.
Natalia Zimyanina. Vremya MN, Moscow, August 17, 2002
Some fragments [of the opera The Blind Swallow] will remain in memory forever.
Yulia Bederova. Vremya novostey, Moscow. August 19, 2002
The score plays with styles, speaks with either vanguard post-serialism, medieval plainchant or quasi-citations from Bizet and Stravinsky. However, its main advantage lies not in a number of reminiscences but their artistry and intelligence.
Alexey Parin. Program note on the performance of Annunciation at the Helikon Opera, 1999
Alexander Shchetynsky established himself as a consequent stickler for avant-garde... His spirituality reveals in strict, ascetically beautiful sounds that impress with their hermetism, within the context of up-to-date musical language."

The Music of Alexander Shchetynsky

Annunciation, chamber opera (1998)
Prayer for the Cup for piano (1990)

Tatiana Kuindji, soprano
Yuri Polubelov, piano

order:
TNC
1350 E. Flamingo Road #308
Las Vegas, Nevada 89119, USA
Phone: +1 - 800 - 253 7675
+1 - 702 - 457 3823
Fax: +1 - 702 - 457 0199
http://www.tncmusic.net

TNC 1460
Label: TNC, USA

Alexandre Chtchetinsky - Musique aujourd'hui

Sonata da camera for cello and ensemble (1998)
Aside for clarinet (1998)
The Preacher's Word for soprano and string quartet (1991)
Lento pensieroso for bassoon (1994)
Looking at the Sky for flute, clarinet and piano (1991/96)
Cryptogram for vibraphone (1989)
Face to Star for ensemble (1991)

Alexander Rudin, cello
Oleg Tantsov, clarinet
Valeri Popov, bassoon
Nikolay Lgovsky, vibraphone
Yekaterina Kichigina, soprano
Moscow Contemporary Music Ensemble
conductor Alexei Vinogradov

order:
Le Chant du Monde éditions musicales
31/33, rue Vandrezanne
75013 Paris, France
Phone: +33 - 1 - 53 80 38 02
Fax: +33 - 1 - 53 80 12 18
e-mail: pianco[at]chantdumonde.com

LDC 2781123
Label: Le Chant du Monde, France

Alexandre Shchetynsky - New Sacred Music from Ukraine

Know Yourself (Uznay Sebe), symphony for mixed choir a cappella (2003)
Light to Lighten (Svit vo otkroveniye), sacred cantata for mixed choir and two bells (1989)
Requiem for mixed choir and string orchestra (1991/2004)

Cantus Chamber Choir
conductor Emil Sokach

Gloria Chamber Choir
Leopolis Chamber Orchestra
conductor Roman Rewakowicz

order:
http://www.naxos.com/catalogue/item.asp?item_code=8.579005

Physical Release: 03/2011

NAXOS 8.579005
Label: Naxos
Series: 21st Century Classics


1983
graduated from the Kharkiv Art Institute, Valentyn Borysov's composition class
1990, 1991
Summer Composer's Courses in Kazimierz Dolny, Poland (lectures of L. Andriessen, W. Lutoslawski, K. Penderecki, B. Schaeffer, M. Lindberg, a.o.)
1991
Course of Computer Music at the Kraków Music Academy, Poland
1992
Master classes with Edison Denisov and Poul Ruders in Lercherborg, Denmark


1982 - 1990
composition at a children's music school in Kharkiv (utilizing the innovative Brainin Teaching Method of music education)
1991 - 1995
composition, instrumentation, special course in techniques of contemporary composition at the Kharkiv Art Institute
1995
cycle of lectures on modern and contemporary music at the Ukrainian National Music Academy in Kyiv
1995 - 2010
lectures on new Ukrainian music, presentations of own works at symposia and conferences in Austria, Germany, the Netherlands, Poland, Russia, Slovakia, Switzerland, Ukraine, and the USA
1999, 2001
composition master classes in Ohrid, Macedonia
2018 -
composition, instrumentation, special course in techniques of contemporary composition at the I. P. Kotlyarevsky Kharkiv National University of Arts


1989 - 1990
co-organizer of several contemporary chamber music festivals in Ukraine and Russia (together with Dmitri Capyrin, Roman Yakub, a.o.)
1995 - 2001
concert series New Music in Kharkiv
1997 - 2005
member of the Art Council of the International Contemporary Music Festival Contrasts, Lviv (Lemberg), Ukraine
2000
member of the Organizing Committee of the festival Ernst Krenek in Helikon Opera, Moscow
2001
program coordinator of the International Youth Music Forum, Kyiv, Ukraine
2008-2012
concerts of modern and contemporary music performed by National Concert Band of Ukraine conducted by Petro Tovstukha (Kyiv, Lviv)
2008-2012
concerts of modern and contemporary music performed by Ensemble Kyiv Sinfonietta conducted by Vitaly Protasov (Kyiv, Lviv)


1990
Main and Special prizes at the International Kazimierz Serocki Competition, Poland (for Glossolalie for orchestra).
1991
First Prize at the International Sacred Music Competition, Fribourg, Switzerland (for The Preacher's Word for soprano and String Quartet).
1995
Second Prize at the International Witold Lutoslawski Competition, Poland (for Flute Concerto).
1996
Second Prize at the International Henri Dutilleux Competition, France (for The Baptisme, Temptation and Prayer of our Lord Jesus Christ for bass, clarinet, trombone, viola, cello and double bass).
1998
Third Prize at the International Gustav Mahler Competition, Klagenfurt, Austria (for Sonata da camera for cello and chamber ensemble).
2000
Russian National Theatrical Prize Gold Mask, nomination Innovation, in frame of the performance of Voices of the Invisible at the Helikon Opera, Moscow (for chamber opera Annunciation).
2006
Second Prize at the International Composition Prize Luxembourg 2006, Luxembourg (for Chamber Concerto for piano and 12 instrumentalists).
2015
Lyatoshynsky State Prize, Ukraine (for symphony orchestra works written in 2011-2014).


Helikon Opera, Moscow

Perm Tchaikovsky Opera and Ballet Theatre, Perm, Russia

Kharkiv Mykola Lysenko National Opera and Ballet Theatre, Kharkiv, Ukraine

BBC National Orchestra of Wales

Rundfunk-Sinfonieorchester Berlin

Philharmonisches Staats Orchester Mainz

SWR Symphonieorchester, Germany

Warsaw Philharmonic Orchestra

Slovak Radio Symphony Orchestra

National Symphony Orchestra of Ukraine

Kyiv Philharmonic Orchestra

Kyiv Sinfonietta

Kyiv Chamber Orchestra

Kyiv Soloists Chamber Orchestra

National Symphonic Band of Ukraine

Chamber orchestra Leopolis, Ukraine

INSO Lviv Symphony Orchestra, Ukraine

Lviv Philharmonic Orchestra, Ukraine

Luhansk Symphony Orchestra, Ukraine

Children's choir Maîtrise de Radio France

Children's choir Spring Voices, Ukraine

National Choir DUMKA, Ukraine

Choir of the National Ukrainian Radio Company

Chamber choir Gloria, Ukraine

Uzhhorod chamber choir Cantus, Ukraine

Chamber Choir Credo, Ukraine

Chamber Choir Khreshchatyk, Ukraine

Kharkiv Chamber Choir, Ukraine

Lyatoshynsky Cappella, Ukraine

Haarlems Studenten Koor, Netherlands

Arditti String Quartet

musikFabrik, Germany

Kairos Quartett, Germany

Zagreb String Quartet

Moyzes String Quartet, Slovakia

Ensemble Wiener Collage, Austria

Janus Ensemble, Austria

Ensemble Firebird, Great Britain

Ensemble Continuum, USA

New Juilliard Ensemble, USA

New Paths Ensemble

MAVerick Ensemble, USA
Ensemble Mosaik, Germany

ecco – neues ensemble freiburg, Germany

Stockholm Saxophone Quartet

KammarensembleN, Sweden

SON Ensemble, Sweden

Trio Obscura, Sweden

HEX Ensemble, the Netherlands

Orion Duo, Switzerland/France

Ensemble Erwartung, France

Spirales Ensemble, France

Ensemble Opus 16, France

Ensemble Cellonet, Poland

Chain Ensemble, Poland

Moscow Contemporary Music Ensemble

Studio for New Music, Russia

Mark Pekarsky Percussion Ensemble, Russia

Ensemble Cluster, Ukraine

Ensemble Ricochet, Ukraine
opera stage directors Dmitri Bertman, George Isaakyan, Armen Kaloyan, René Zisterer
conductors Andrzej Bauer, Hermann Bäumer, Yevgeny Brazhnik, Mykola Diadiura, Oleksiy Fartushka, Sylvio Gualda, Alexis Hauser, Huub Kerstens, Matthew Coorey, Teodor Currentzis, Igor Dronov, Roman Kofman, Vincent Kozlowski, Wojciech Michniewski, Zsolt Nagy, Ivan Ostapovych, Tadaaki Otaka, Erki Pehk, Viktor Ploskina, Vitaly Protasov, Arild Remmereit, Joel Sachs, Volodymyr Sirenko, Andriy Syrotenko, Jean Thorel, Petro Tovstukha, Alexey Vinogradov, Marsel Wengler, Yuri Yakovenko, Andriy Yurkevych, Vladimir Yurovsky;
singers Mikhail Davydov, Alisa Gitsba, Phyllis Bryn-Julson, Tatiana Kuingi, Nao Nigano, Natalia Zagorinskaya;
pianists Oleh Bezborodko, Denys Bocharov, Angelina Gadeliya, Timothy Hoft, Annie Kraus, Elena Letńanová, Yvar Mikhashoff, Jozsef Örmény, Yuri Polubelov, Denys Proshayev, Joel Sachs;
organists Hervé Désarbre, Nadia Velychko;
violinists Gabriele Brunner, Solomiya Ivakhiv;
cellists Zoltán Almashi, Anssi Karttunen, Martin Dörfler, Luzius Gartmann, David Hetherington, Oksana Lytvynenko, Paul Marleyn, Viktor Rekalo, Alexander Rudin, Rohan de Saram, Alexander Zagorinsky;
contrabassist Nazar Stets;
flutists Robert Aitken, Roman Iievsky, Jadwiga Kotnowska, Dmytro Medolyz;
clarinettists Gareth Davis, Rita Karin Meier, Oleg Tantsov;
bassoonists Valeri Popov, Jonny Reinhard, Otto Virtanen;
saxophonists Christoph Kirschke, Alfonso Padilla López, Marc Sieffert, Alexei Volkov;
trombonist Ivo Nilsson;
percussionists Jonny Axelsson, Nikolay Lgovsky, Mark Pekarsky, Gert Sřrensen, Robert Sztorc;
guitarists Magnus Andersson, Reinbert Evers, Wolfgang Weigel, Janne Malinen;
accordionists Maciej Franckiewicz, Ruslan Horbachenko, Nenad Ljubenovic, Josif G. Purits, William Schimmel, Andrej Serkow, Roman Yusipey.


Festivals & concert series
ALMEIDA, London (1989, 1994)

EUROPHONIA, Zagreb (1990)

WARSAW AUTUMN (1997, 2006; fringe events 1990, 1991)

FRIBOURG FESTIVAL OF SACRED MUSIC, Switzerland (1992)

LERCHENBORG MUSIC DAYS, Denmark (1992)

TAGE FÜR NEUE MUSIK, Zürich (1992)

MOSCOW AUTUMN (1992, 1994, 1996, 1998, 2002, 2004, 2005)

PRÉSENCES, Paris (1993)

MUSIC BIENNALE ZAGREB (1993, 2005)

INTERNATIONAL YOUTH MUSIC FORUM, Kyiv (1992 - 1995, 1998, 2000, 2001)

INTERNATIONALE TAGE FÜR NEUE BLOCKFLÖTENMUSIK, Basel (1993)

BONNER HERBST (1993)

NEW VOICES - NEW CHOICES, Cardiff, Great Britain (1994)

ENSEMS, Spain (1994)

KHARKIV ASSEMBLIES (1994, 2019, 2020)

9. INTERNATIONALES FESTIVAL FÜR NEUE MUSIK, Heidelberg, Germany (1994)

KYIV MUSIK FEST (1994, 1995, 1999, 2000, 2002-2005, 2007, 2009, 2010, 2012, 2015, 2017, 2019-2022)

NEW MUSIC IN KHARKIV (1995, 1996, 2001)

DAYS OF NEW MUSIC, Kishinev, Moldova (1995, 1997, 2001)

INTERNATIONAL GAUDEAMUS MUSIC WEEK, Amsterdam (1995)

DAYS OF KRAKÓW COMPOSERS' MUSIC (1995, 1998)

CONTRASTS, Lviv, Ukraine (1995 - 2007, 2009 - 2011, 2014-2016, 2021)

MELOS-ETHOS, Bratislava, Slovakia (1995, 1997, 2005)

BERLIN IN MOSCOW (1996)

9th LABORATORY OF CONTEMPORARY MUSIC, Poland (1996)

TWO DAYS AND TWO NIGHTS, Odesa, Ukraine (1996, 1997, 2000-2004, 2008, 2009, 2014)

MOSCOW FORUM (1997)

SACRO ART, Loccum, Germany (1997, 1999, 2002, 2004)

NEUE GEISTLICHE MUSIK AUS OSTEUROPA, Freiburg (1997)

TRIESTE PRIMA 1997 - Incontri Internazionali con la Musica Contemporanea

TO EUROPE THROUGH MUSIC, Lviv, Ukraine (1998)

ILKHOM—XX, Tashkent, Uzbekistan (1998, 2001)

MUSIKFORUM VIKTRING-KLAGENFURT, Austria (1998)

8th CONTEMPORARY MUSIC FESTIVAL GAIDA, Vilnius, Lithuania (1998)

DAYS OF UKRAINIAN MUSIC IN WARSAW (1999, 2022)

GOLD MASK, Moscow (2000)

OSTERFESTIVAL ´00, Innsbruck, Austria (2000)

LUDWIGSBURG FESTIVAL, Germany (2000, 2003)

PERSPECTIVES, Yerevan, Armenia (2000)

SEVEN WORDS (to his Holiness John Paul II visit to Ukraine), Lviv, Ukraine (2001)

OHRID SUMMER, Ohrid, Macedonia (2001)

PREMIERES OF THE SEASON, Kyiv (2002, 2003, 2007, 2008, 2010, 2013, 2014, 2017)

MUSIC OF FRIENDS, Moscow (2002)

CONTEMPORARY NATIONAL SCHOOLS ?, Krarów, Poland (2002)

ARVO PÄRT - THE BORDERLANDER, Sejny, Poland (2003)

FESTIVAL OF CONTEMPORARY SACRED MUSIC, Uzhhorod, Ukraine (2004, 2006)

NEW MUSIC IN UKRAINE (2004, 2005)

FOCUS FESTIVAL, New York, USA (2005)

ISCM WORLD MUSIC DAYS, Zagreb, Croacia (2005)

PLOCK DAYS OF CHORAL MUSIC

, Plock, Poland (2005)

XIX

WARSAW MUSIC ENCOUNTERS

, Poland (2005)

DIAGHILEV SEASONS, Perm, Russia (2005)

VELVET CURTAIN, Lviv (2006)

TERRITORY, Moscow (2006)

GOGOLFEST, Kyiv (2008-2010, 2014)

EUROPÄISCHER MUSIKRAUM, Kyiv (2008)

OTHER SPACE, Moscow (2009, 2010)

UKRAINIAN AVANT-GARDE, Roman Kofman's concert series, Kyiv (2010, 2011)

NEW PATHS IN MUSIC, New York (2010)

MUSIC FROM KYIV, Northwestern University, USA (2010)

SYMPHONIC DIMENTION, Kyiv (2013)

KHARKIV CONTEMPORARY (2014)

SZYMANOWSKI FESTIVAL, Kropyvnytsky (2021)

KONTINENT DALSLAND FESTIVAL, Ĺmĺl, Sweden (2022)

OSTROBOTHNIAN CONTEMPORARY MUSIC FESTIVAL, Oulu, Finland (2022)
Concert performances
Great Britain, France, Germany, Holland, Belgium, Luxembourg, Austria, Switzerland, Italy, Spain, Sweden, Norway, Finland, USA, Canada, Australia, Japan, Brazil, Columbia, China, Poland, Czech Republic, Bulgaria, Latvia, Russia, Ukraine.
Broadcastings
Radio France, BBC, Radio Suisse Romande, Danmarks Radio, Canadian Broadcasting Corporation, Austrian TV and Radio Service, Polskie Radio 2, Radio Echo of Moscow, Orphey (Moscow), Yoshlar (Uzbekistan), Radio Kyiv, Radio Kharkiv, Radio Svoboda a.o.


Acta Scientific Publisher
Alain Van Kerckhoven Editeur
La Nouvelle Musique Consonante
avenue Broustin 110
B-1083 Bruxelles
Belgium

Phone: +32 - (0)2 - 420 21 21
Fax: +32 - (0)2 - 420 05 05
e-mail: info[at]newconsonantmusic.com
www.newconsonantmusic.com
Boosey & Hawkes Music Publishers Ltd.
295 Regent st.
London W1R 8JH
U.K.

Phone: +44 - (0)20 - 7580 2060
Fax: +44 - (0)20 - 7580 5815
e-mail: marketing.uk[at]boosey.com
Le Chant du Monde
31/33, rue Vandrezanne
75013 Paris
France

Phone: +33 - 1 - 53 80 12 30
Fax: +33 - 1 - 53 80 12 18
e-mail: pianco[at]chantdumonde.com
http://www.chantdumonde.com/
Chiola Music Press di Kamerton a.a.
Gerard Billaudot Editeur S.A.
14, rue de l'Echiquier
75010 Paris
France

Phone: +33 - 1 - 47 70 14 46
Fax: +33 - 1 - 45 23 22 54
e-mail: info[at]billaudot.com
http://www.billaudot.com
Troppe Note Publishing, Inc.
1932 Howard Avenue
Las Vegas, Nevada
USA

Phone: +1 - 702 - 457 3823
Fax: +1 - 702 - 457 0199
http://www.tncmusic.net
TNC Recordings
1350 E. Flamingo Road #308
Las Vegas, Nevada 89119
USA

Phone: +1 - 800 - 253 7675
+1 - 702 - 457 3823
Fax: +1 - 702 - 457 0199
http://www.tncmusic.net


http://www.shchetynsky.ho.ua (official site)
http://www.facebook.com/profile.php?id=100002146392914
http://alexandershchetynsky.brandyourself.com/ (brief information)
http://www.allmusic.com/cg/amg.dll?p=amg&sql=41:101541~T1 (brief essay by Zoran Minderovic)
http://en.wikipedia.org/wiki/Alexander_Shchetynsky (biography)

Oleksandr Shchetynsky
Tyraspilska St. 43A - 80
Kyiv 04079
UKRAINE

Phone: +38 050 532 48 96

E-mail: shchetynsky[at]gmail.com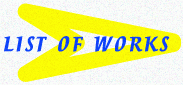 Last revised on November 13, 2022
© 2000-2022 by Oleksandr Shchetynsky